Select the KNX Live Platform
KNX training has never been easier!
Innovation
The KNX Live platform is funded by national and European resources. The KNX Live platform is an innovative technology that allows users to interact with real KNX products as if they were in front of them. Create and test your project live! Download individual addresses and application programs into KNX devices! Use diagnostic tools in real KNX installation and not in virtual!
Check the courses!
Η ομάδα
The team consists of experienced tutors in Electrical Engineering and KNX with 15 years at Schneider Electric and deep know-how in Building Automation.
Check the courses!
Ευελιξία
Learn and program real KNX products whenever you want, according to your personal needs.
Check your courses!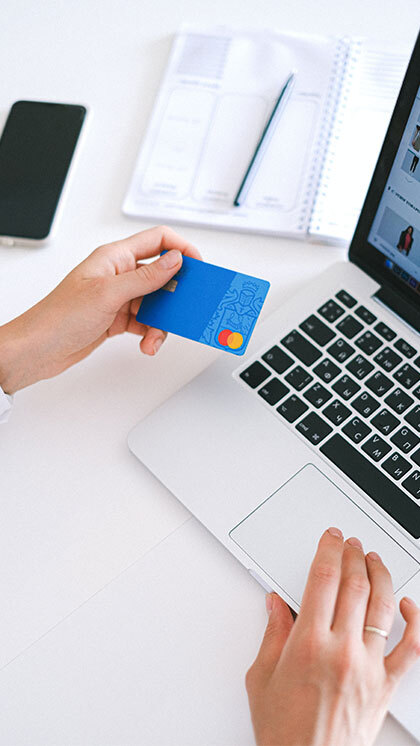 I cannot recommend Chris and KNX Live high enough. I undertook the online KNX Advanced Course as the flexible study time suited me so I was very pleasantly surprised that any queries were dealt with immediately even though some were at strange times of day and weekends. Exceptional service and knowledge. The theory and practical platform are innovative and very well set up. If you are thinking of exploring the KNX world as a beginner or looking to improve on existing knowledge then this is the place. Definitely 5-star rating.

Watching the basic KNX course on the KNX Live Platform, I have a picture of the future in buildings. I'm very happy to have taken the KNX Basic course at KNX Live Platform. I look forward to continuing with the advanced KNX course.

All in all, I am very happy with the courses. I had the flexibility to work on the exercises when I had the time and I could work on them as long as I felt like I needed to. The exercises were complex enough, they were different enough and there were enough of them. I had the experience of troubleshooting KNX before but since I hadn't had any formal training I feel like I learned a lot and found the courses very useful.

I recently completed a KNX basic course with KNX Live platform. The course itself was a fascinating insight into the world of KNX and ETS software. The platform is a fantastic way to get hands-on with knx. An abundance of access to the platform is provided during the course and one can progress at a pace that suits the individual. All functionality, including pressing the programming buttons via the GUI, can be performed. All actions can be viewed live with the help of a camera accessed through the Web browser. The tutor, was always on hand with expert advice to answer any questions that popped up.

KNX Live provided me a great deal of practical knowledge. Their platform is organized in a way that It is possible for participants to experience tasks that are similar to the real field tasks. The trainer provided a great deal of information and was supportive in every step of the course. KNX Live is a platform that is very adaptive for today's environment and could be interesting for everyone who would like to learn KNX all around the globe.

Many thanks to Christodoulos Spagakas and the training platform KNX Live platform for the perfect educational experience. Being able to program real KNX devices from my office was something unique. A real innovation not only for Greece but for the whole world of KNX. Live it!

A great experience to learn KNX by programming devices from your office! There are no restrictions!

I highly recommend it for anyone who wants to really learn KNX. You have at your disposal the demo with real devices, you learn on your own rythm and you do not waste time!

You have the demo with the devices in front of you! Create as many exercises as you want, whenever you want with real devices. Unique! I highly recommend it for those who want to really learn KNX.

The Knxlive platform is very functional. It provides complete distance learning in the KNX protocol and the ability to program real devices from your office. I highly recommend it to those who are thinking of doing the seminar, as it is very useful for someone with limited free time.

Do not wait for others to teach you through video. An impressive innovative platform, unique in the world. If you do not experience it you will not understand!

Unique innovation! You download a program and individual addresses on real devices as if you have them in front of you!

Excellent educational experience. The KNX Live platform is a unique innovation for the entire KNX community. Tutors are always at our disposal to help whenever needed.

The platform is excellent as if we really had it in front of us. The instructor is very available and responsive. The solution is ideal for a complicated schedule! 😉
TOO MANY COURSES FOR YOU!
Courses for you!
KNX training has never been easier!